Museum of aviation in Košice, Slovakia - part of Slovak technical museum - was opened for public at 24th of August 2002.
Museum was reopened at September 2, 2006, after reconstruction that lasted more than two years and roofing of exposition place was built.
Museum exposition is divided to few parts:
beginning of aviation and aviation until 1945,
aviation from 1945,
aircraft equipment ,
exposition "Per Ardua ad Astra" - history of Slovak soldier in RAF during WWII,
aircraft donated to Aviation Museum by heads of 14 countries - Aircraft Gallery,
aircraft of Czechoslovak and Slovak Air Force from 1951.
You can find rare collection of engines and aircraft equipment in the museum. The most attractive part of exposition is the collection of original aircraft. Outside the museum halls and in Aircraft Gallery are placed fighters MiG-21 in several versions, aircraft MiG-15bis, MiG-19PM, Su-7BM, fighter-bomber Su-22, fighter-interceptor Su-15TM and also helicopters Mi-2 and Mi-4.
In the exposition halls are placed for example agricultural plane Z-37 "Čmelák" (Bumble-bee), Czechoslovak helicopter HC-102 "Heli Baby", trainer L-29 "Delfín" and glider L-13 "Blaník".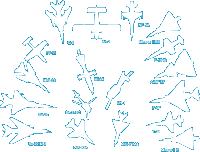 During years new aircraft and helicopters - gifts to Aviation Museum were collected. Exhibits from 14 countries totally (Germany, Belgium, Switzerland, USA, Hungary, Czechia, Poland, Ukraine, Greece, France, China, Sweden, Italy and Russia). These aircraft are located under new-built roof - new dominant of Aviation Museum - Aircraft Gallery exhibition.
Swiss Air Force Mirage IIIRS which landed at 23rd of October 2003 on Košice's airport become the part of museum exhibition. Aircraft marked R-2108 has been flown by major Markus Zürcher, wing-commander of
FlSt 10 (Fliegerstaffel 10) wing.
Intercontinental ballistic missile SS-24 Scalpel (R-23 Molodets) become new exhibit of the museum - the gift from President of Ukraine Leonid Kutsma. As Mr. Viktor Medvetsuk said, it is unique exhibit, because Museum of aviation in Košice will be first who owns such missile out of former Soviet Union.
Fighter McDonnell Douglas F-4F Phantom German Luftwaffe. Airplane registered as 37+36, (McDonnell F-4F-54-MC Phantom II serial 72-1141) was used in German training centre Rheine/Osnabruck until December 2003.
Other new exhibits are: glider Góbé - gift from Hungarian president - this glider was constructed by Erno Rubik, father of inventor of famous Rubic cube, Mirage IIIE France Air Force, Northrop F-5A Greek Air Force, helicopter Aérospatiale Alouette II Belgian Air Force, unusual in Europe attack plane Nanchang (NAMC) Q-5 Fantan, famous biplane Polikarpov Po-2 "Kukuruznik", SAAB ASJF 37 Viggen Swedish Air Force and Northrop AT-38 Talon U.S. Air Force.
On March 18th 2005 was presented USA Government gift to Aviation Museum - US Air Force helicopter Bell UH-1M Iroquois "Huey" serial 66-15084.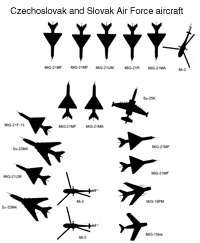 During the reopening day (September 2, 2006) was presented Republic of Hungary gift to Aviation Museum - fighter bomber Sukhoy Su-22M3 (s/n 52305).
Newest museum's acquisition is Romanian IAR-93A (code 157, s/n 93182157) - light attack plane built in co-operation with Yugoslavia in 70-ties. In Yugoslavia is known as Soko J-22 Orao. Airplane was transported to Košice from Romanian airbase Craiova dismantled.
Opening hours: Museum is closed during the winter season.
Important! From October 1st, 2010 to December 1st, 2010 Museum will be opened Tuesday to Sunday 9.00 a.m. - 3. p.m.
From December to April - museum is opened only for groups of visitors booked in advance.
Admission prices:
adult: 3,30 €,
reduced price (children, students, old age pensioners, disabled persons): 1,50 €,
family ticket (up to 2 adults and 3 children): 6,50 €
children under 6 years and seniors over 70 years: free
Link to official web site of museum.