AeroQuiz
Quiz Nr. 9 - answers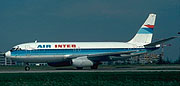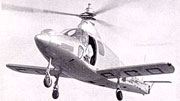 Question Nr.2: Sud-Ouest S.O.1310 "Farfadet"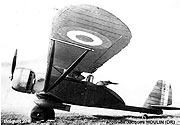 Question Nr.3: Breguet Bre 274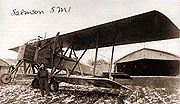 Bonus: Salmson Moineau S.M. 1

This quiz was dedicated to the memory of Jean Marie from France so all quiz aircraft were made in France. Thanks to all for your positive reactions.
Dassault Mercure 100 - french short range jet liner. Only 12 aircrafts were built. Air Inter was the only operator to fly the aircraft.
Sud-Ouest S.O.1310 "Farfadet" - three-place experimental convertible helicopter. Turboprop engine Turbomeca Artouste II tractor drove propeller in the nose and second engine Turbomeca Arrius II support rotor tipjets with compressed air.
Breguet Bre 274 - biplace bomber and reconnaissance airplane. It was powered by Gnome & Rhône 14Kdrs with the power of 825 k. Only one was built.
Salmson Moineau S.M. 1 - reconnaissance airplane built in 1916. 9-cylinder radial engine Salmson 9A2c with power of 176 kW (240 k) was buried in fuselage and drove two propellers between the wings. About 156 S.M.1 were built.