AeroQuiz
Quiz Nr. 7 - answers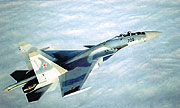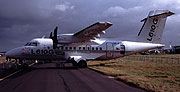 Question Nr. 2: Let L-610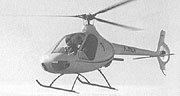 Question Nr. 3: Guimbal G2 Cabri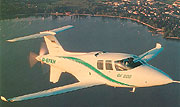 Question Nr. 3: Grob GF200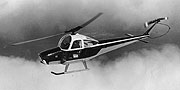 Question Nr. 3: Cessna CH-1C Skyhook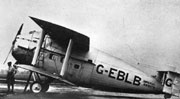 Bonus: Vickers Vulcan


Bonus: Avia 156

Question Nr. 1 was easy to almost all of you. But bonus question were a bit harder than usual. Only Kari Koski and Emilio Lafuente identified Avia 156.
Sukhoi Su-35 - Russian multipurpose fighter developed on base Su-27
Let L-610 - Czechoslovak 40-place regional liner. First flight of prototype in 1988.
Guimbal G2 Cabri - light biplace helicopter constructed in France. It is powered by piston engine Textron Lycoming O-320 with performance of 112 kW.
Grob GF200 - unusually designed business plane for pilot and three passenger constructed in Germany. Piston turbo charged engine Textron Lycoming TIO-540 with performance of 201 kW and pusher prop are situated in rear part of fuselage.
Cessna CH-1/H-41 Skyhook/Seneca - H-41 was light utility helicopter powered by nose-mounted engine. From 1954 to 1962 were built 29 CH-1. As CH-1 were used by US Army.
Vickers Vulcan - six to eight-place British passenger plane. Biplane was powered by one engine Rolls-Royce Eagle, later with Napier Lion. Pilot sat in open cockpit in front oh upper wing.
Avia 156 - prototype of passenger and mail plane constructed in Czechoslovakia. First flight of prototype 6th September 1934. Plane was powered by engine Avia HS 12Ybrs. Plane was matriculated as OK-AVB but not registered.