AeroQuiz
Quiz No. 29 - answers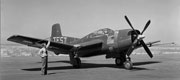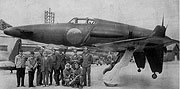 Quiz No. 2: Kyushu J7W Shinden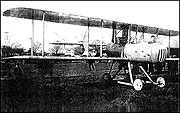 Quiz No. 3: Continental KB-1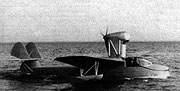 Bonus: Nikol A-2

After Quiz No. 29 Kari Koski a Emilio Lafuente take first place with 23 points. Congratulations.
Average mark of difficulty according to your valuation was 4,57 (maximum 5 - very difficult).
Douglas BTD-1 Destroyer - single place dive and torpedo bomber developed from SB2D. Powered by 1690kW Wright R-3350-14 engine. 29 built.
Kyushu J7W Shinden - the only World War II aircraft of canard-type that was regarded as a production aircraft. The first prototype flew for the first time on August 3, 1945. 2 Prototypes. Powered by Mitsubishi Ha.43-42  engine with performance of 2,130 hp
Continental KB-1 - two-seat biplane powered by 135 HP Hall-Scott A-5A. Aeroplane was constructed by Vincent J. Burnelli in 1916.
Nikol A-2 - Polish trainer amphibia. Powered by deHavilland Gipsy Major with performance of 130 HP (96 kW). First flight of prototype March, 3 1939. After occupation of Poland by Germany during WW2 was damaged and transported to Rostock in Germany for exhibition.