AeroQuiz
Quiz No. 28 - answers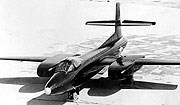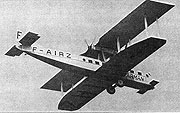 Question No. 2: Farman F.180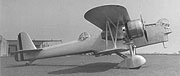 Question No. 3: LACAB Gr-8 Doryphore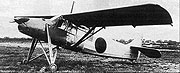 Bonus: Kobeseiko TE-GO

Almost all didn't have problems with airplanes in this quiz round. Congratulations
Average mark of difficulty according to your valuation was 3,66 (maximum 5 - very difficult).
Curtiss XP-87 (XF-87) - prototype of all-weather jet interceptor fighter aircraft. The first flight was on March 5, 1948.
Farman F.180 - French twinengine passenger airplane . First flight in November 1927. Three F.180 were built.
LACAB Gr-8 Doryphore - bomber built by Belgian company LACAB (Les Ateliers de Construction Aéronautiques Belges) was first flown on 22 February 1936. Only one prototype was built.
Kobeseiko TE-GO - Japanese STOL reconnaissance and liaison aircraft inspired by Feiseler Fi 156 Storch. One built in 1942.