AeroQuiz
Quiz No. 27 - answers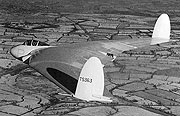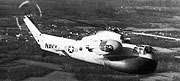 Question No. 2: Sikorsky S-56 AEW
(HR2S-1W)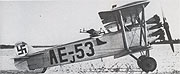 Question No. 3: Aero A-32GR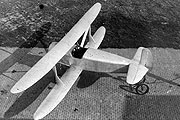 Bonus: Feiro Dongó

Bonus question was really difficult. Nobody of Quiz participants has knew it .
Average mark of difficulty according to your valuation was 4,55 (maximum 5 - very difficult).
Armstrong Whithworth AW.52 - experimental flying wing powered by two engine Royce Nene 2 (second prototype by Derwent). First flight in 1947.
Sikorsky S-56 AEW (HR2S-1W) - helicopter Sikorsky S-56 radar-equipped airborne early warning (AEW) aircraft vybavený radarom vo verzii včasnej výstrahy (AEW) postavený pre US Navy. v roku 1957.
Aero A-32GR - version of Aero A-32 built for Finland equipped with engine Gnome-Rhône Jupiter with performance of 330 kW. They were built in 1929.
Feiro Dongó - prototype of Hungarian trainer airplane. Only one was built in 1924.