AeroQuiz
Quiz Nr. 21 - answers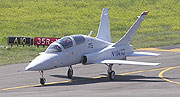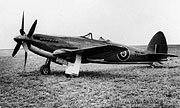 Question Nr. 2: Supermarine Seafang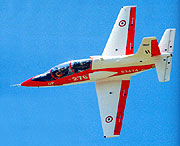 Question Nr. 3: HAL HJT-36 Sitara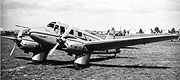 Bonus: Zlin Z-20

There are new participants in this Quiz. Hope they'll find it interesting and will enter quiz next time too.
Average mark of difficulty according to your valuation was 4,1 (maximum 5 - very difficult).
ATG Javelin Mk.10 - prototype of civil jet plane constructed by company ATG in USA.
Supermarine Seafang - navy version of fighter Spiteful powered by Grifon 89 engine with contra rotating props.
HAL HJT-36 Sitara - prototype of Indian trainer jet plane.
Zlin Z-20 - prototype of six-place passenger plane. Initially constructed for company Baťa in Czechoslovakia. First flight in 1946.