AeroQuiz
Quiz Nr. 16 - answers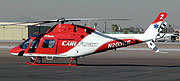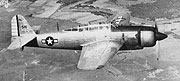 Question Nr. 2: Yoksuka D4Y3 Suisei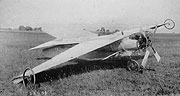 Question Nr. 3: Esnault-Pelterie R.E.P. 2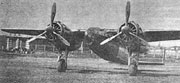 Bonus: Ikarus Orkan

This quiz was a bit difficult - average value of difficulty according to your valuation was 4,41 (maximum 5 - very difficult). Even though five of participants obtain maximum 6 points. Congratulations.
Agusta A-119 Koala - Italian light helicopter.
Yoksuka D4Y3 Suisei - Japanese biplace fighter - dive bomber. Suisei "Judy" has been built from 1941. It has to replace type D3A. There were built total 2038 D4Y.
Esnault-Pelterie R.E.P. 2 - monoplane constructed by one of the best known early French aircraft designers - Robert Esnault-Pelterie. R.E.P. 2 type was built in 1909. It is similar to REP 1 (built in 1908) but now with fin and rudder.
Ikarus Orkan - Yugoslavian three-place medium bomber. Aircraft was powered by two engines Fiat A.74-RC-38. Until 1941 were built only two of Ikarus Orkan.