AeroQuiz
Quiz Nr. 15 - answers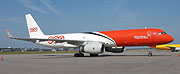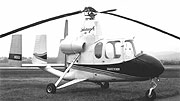 Question Nr. 2: Umbaugh 18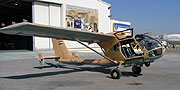 Question Nr. 3: Seabird Seeker SB7L-360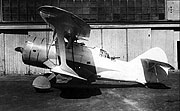 Bonus: Kocherigin DI-6 (CKB-11)

Another Quiz which hasn't problem for most of all participants. Quiy Nr. 16 will be more difficult, I hope. Average sign of difficulty according to your valuation was 3,25 (maximum 5 - very difficult).
Tupolev Tu-204 - Russian mid-range airliner.
Umbaugh 18 - two-place autogyro constructed by Raymond Umbaugh in 1959. Later manufactured by company Air & Space Manufacturing, Indiana, USA.
Seabird Seeker SB7L-360 - two-seat observation and surveillance aircraft built by Seabird Aviation Jordan, a joint venture between Jordan's King Abdullah II Design and Development Bureau and Seabird Aviation Australia. Aircraft is powered by a Lycoming O-360-B2C.
Kocherigin DI-6 (CKB-11) - soviel two-place fighter. Aircraft was powered by copy of engine Wright Cyclone SR-1820-F-3. It was used in conflict at Manchurian-Mongolian border against Japan.