AeroQuiz
Quiz Nr. 11 - answers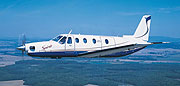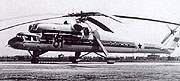 Question Nr. 2: Mil Mi-10R

Question Nr. 3: Mitsubishi Ki-1 (Type 93)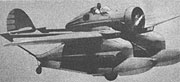 Bonus: Emsco Arctic Tern

Emsco Arctic Tern - not well known airplane - was'n problem for Scandianavian competitors. Congratulations! :-)
Aero Ae-270 Ibis - small passenger "bizplane" for short and medium lines constructed in Czech republic. It can accommodate up to nine passengers plus pilot. Airplane is powered by P&W Canada PT6A-66A engine.
Mil Mi-10R - record version of heavy transport helicopter Mil MI-10 from 1965. Unlike Mi-10 has short undercarriage legs.
Mitsubishi Ki-1 (Type 93) - Japan heavy bomber constructed on base of German Junkers K-37
Emsco Arctic Tern - special airplane constructed for aerial photography over oil fields on Aljaska constructed by Emsco Aircraft Corporation.