AeroQuiz
Quiz Nr. 10 - answers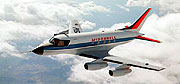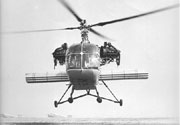 Question Nr. 2: Sznycer Omega BS-12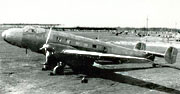 Question Nr. 3: Junkers Ju-86B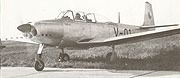 Bonus: TOM-8

TOM-8 wasn't as hard as I've expected. Something not so easy next time :-).
McDonnell Model 119/220 -First business jet to receive an FAA provisional type certificate in the transport category. One built.
Sznycer Omega BS-12 - utility helicopter built in USA. It had a flying crane layout, with a forward four-seat crew pod and an open tubular rear fuselage and fixed undercarriage.
Junkers Ju-86B - civil version of Junkers Ju-86.
TOM-8 - Czechoslovak advanced trainer TOM-8 was developed by Vojenský technický letecký ústav (VTLÚ) - Military Aviation Technical Institute - in Letňany. First flight of prototype 23th April 1956.